For Sale
An Off-Road Enthusiasts' Paradise in Johnson Valley!
Payment Options
Payment Notes:
SELLER FINANCING AVAILABLE!
NO CREDIT CHECK! EVERYONE'S APPROVED!

Click the "Reserve Now" button to notify us and mention Property ID

A72-73

.

With our private seller financing, we can work with you to meet your budgetary and timeline needs. No obligation. Just click the "Reserve Now" button to connect and tell us what works best for you. Let's make a win-win outcome together!

No early prepayment penalty fee! Pay it off as quickly as you want.
Description
What would you say to having over 125+ acres of privacy for the price of only 5 acres?

Surrounded on all 4 sides and corners by federally protected land; over 100 acres of extra privacy that you don't pay property taxes on! Great recreational property to escape to, relax, camp, and recharge. No light or noise pollution here! Numerous, legal off-roading trails nearby. Gaze at the twinkling stars and the Milky Way every night. How many shooting stars can you count? A perfect place to get away from the crowds, relax in open nature, explore on your OHV, stretch out, and soak in all the positive energy on your very private, secluded piece of desert paradise. Abundant OHV trails galore (click me)! And just around the corner from the world renowned annual King of the Hammers annual event!

There is a 33 feet easement along the north edge of the property and is recorded with the county. It's two lots over from the dirt road. Drive across open federally protected land to access. 4-wheel drive recommended.

Reserve this lot now for as little as $499 down before someone else grabs this limited opportunity!
Property Information
Nearest Cities
Yucca Valley
Parcel Number
0447-402-17-0000
Address
0 Pony Rd, Johnson Valley, CA (address not assigned)
Legal Description
The North 1/2 of the Southeast 1/4 of the Southwest 1/4 of the Northeast 1/4 of Section 13, Township 3 North, Range 3 East, San Bernardino Base and Meridian.
Property Features
Coordinates
34.349502,-116.619120
Zoning
Resource Conservation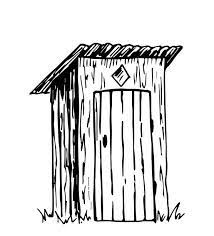 Sewer
Septic
Mapping Coordinates (approximated)
Northwest corner: 34.35,-116.6202
Northeast corner: 34.3499,-116.618
Southwest corner: 34.3491,-116.6202
Southeast corner: 34.349,-116.618
Note: All suggested utilities above are with our best recommendations for this lot. Buyer to verify local government regulations.

Purchase Information/Fees
Document Fee
SELLER FINANCING ONLY
For monthly payment customers, an additional document (set-up) fee of $399 will be added to the initial down payment. This is a non-refundable fee.
Closing Fees
Seller pays for recording fees, natural hazard disclosure report, soil report, and 50% of escrow fee. Buyer pays all other closing costs. Fees will vary depending on the title and escrow company. Buyer may choose to opt out of adding a title policy and close directly with Seller, saving hundreds of dollars at closing. If Buyer opts out, then title will be transferred on a Special Warranty Deed.
Miscellaneous Fee
SELLER FINANCING ONLY
For monthly payment customers, an additional servicing fee of $37 will be added to monthly payments. This is a non-refundable recurring fee.
Nearby Attractions & Cities

Home of the world famous King of the Hammers competition, Johnson Valley, a small unincorporated community between Victor Valley and Morongo Basin areas, is a varied landscape for the off-highway vehicle enthusiast. It is punctuated by steep, red, rocky mountains, rolling hills, open valley, dry lake beds and sandy washes. Elevations range from 2,300 feet at Melville Dry Lake and up to 4,400 feet at Hartwell Hills.

Not too far away is Joshua Tree National Park, one of California's many national parks with over 3 million visitors a year (and growing), and one of the most unique in the country!
Destinations & experiences:
– Integratron (15.8 miles)
– Orchids Festival at Gubler Orchids Farm (16 miles)
– King of the Hammers annual event at the Johnson Valley OHV area (23.6 miles)
– Pioneertown Mountains Preserve (27.6 miles)
– Pappy and Harriet's Historical Restaurant, Bar, and Concert Venue (30 miles)
– Joshua Tree Music Festival at the Joshua Tree Lake RV & Campground (30.4 miles)
– Joshua Tree National Park – Park Blvd entrance (35.7 miles)
– Copper Mountain Community College (37.3 miles)
– 29 Palms Marine Corps Base Entrance (42.9 miles)
– Slash X Ranch Café (46.6 miles)
– Palm Springs Aerial Tramway (55.6 miles)
– Palm Springs International Airport (59 miles)
– Coachella Fest, Stagecoach Festival, and other world class events at the Empire Polo Club in Indio (76.2 miles)

Cities:
– Landers (17.7 miles)
– City of Yucca Valley (27.2 miles)
– Pioneertown (30 miles)
– Joshua Tree (30.6 miles)
– Big Bear Lake and All Season Mountain Communities (40.2 miles)
– Victorville (45.1 miles)
– City of 29 Palms (45.5 miles)
– Palm Springs (53.1 miles)
– Barstow (56.8 miles)
– Los Angeles, CA (124 miles)
– San Diego, CA (167 miles)
– Las Vegas, NV (213 miles)