We offer great pricing options at a huge, discounted price!
Hi there! We are Paul and Tabitha, the founders of American Wildlands.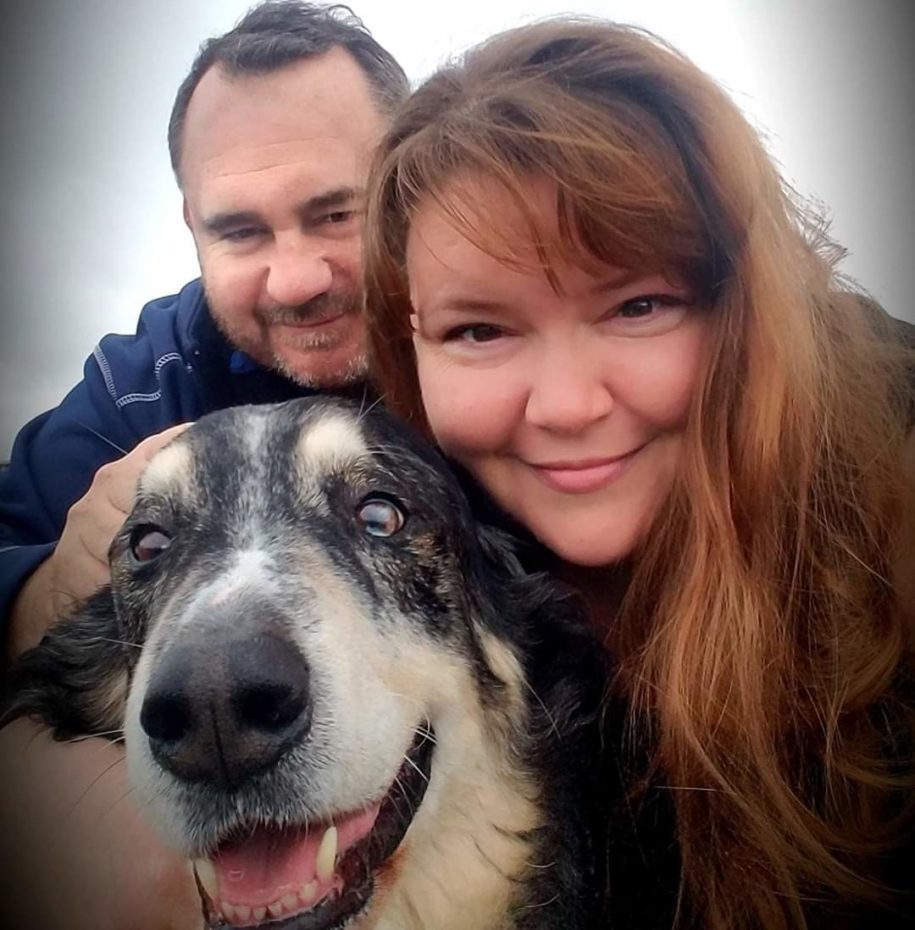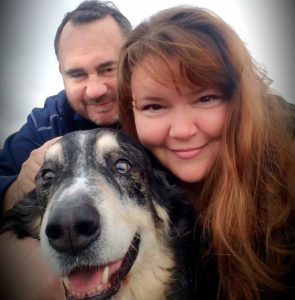 And this is our Aussie-mix, Wolfie, who loves helping us find excellent deals on vacant lots and then passing those savings on to you.
If you'd like to be the first to receive our VIP pricing on our newest inventory, be sure to join our mailing list (click here)!
Who IS American Wildlands?
✅ We are a family-owned and operated business living in the Southern California desert.
✅ Honesty, transparency, and integrity are the cornerstones that we've built our business on.
✅ While we regularly sell California properties, we also sell lots in other states, too.
Who is American Wildlands NOT?
❌ We are not brokers or agents – our family and small team buys and sells land ourselves and can often connect buyers, like you, to land investment opportunities (even ones that have landowner financing available).
❌ We are not your everyday "retail" seller. We buy at a discount and then we pass those savings on to you!
❌ We are not commission-based. We buy the properties, own the land outright, and then resell it to you at a discounted price!
Raw, vacant land is an attractive investment with many compelling exit strategies:
🏞️
Develop your lot and build your dream home. Or build a family vacation or recreational cabin. Raw land is a blank canvas to create whatever you can imagine!
🏞️
Buy and hold as an investment now, do nothing but pay the taxes and wait, and then sell in the future when the market value increases (we're not making any more land, but we're making plenty of more people).
🏞️
Add more leverage to your investment portfolio and increase your net worth with an affordably priced investment now, do more deals (now that you have more to leverage), and then cash-in for a high ROI later down the road. And there's so much more. The opportunities are endless!
Instead of hiring a realtor who will give you MLS listings (marked-up, expensive, "retail" priced lots)
…and then paying out commission on top of the purchase price, first consider choosing our family to help you find an affordable, discounted lot without paying out a single penny of commission!
At American Wildlands, we are dedicated to helping our fellow neighbors, near and far, find a piece of the American Dream: Owning your very own piece of American soil to do with as you like.

Can't find what you're looking for? No problem! Click here and tell us what you want and where you want it, and we'll do our best to get it for you.
Learn more about our family, team, and the buying process by visiting our Frequently Asked Questions section. We appreciate you stopping by, and many thanks for choosing our family to work with as we help connect you with your perfect piece of land!
- Paul, Tabitha, and Wolfie (woof!)