Featured
For Sale
OWN a Piece of our Desert! – 2.5 Acres of Level Land in Johnson Valley, CA
Amazing property surrounded by government land making it feel much more spacious
Payment Options
Payment Note(s)
If you are interested in reserving this parcel, click the "Buy Now" button for any of the payment options. You will be redirected to our payment page to make the initial reservation payment.
Description
THIS GREAT 2.5 ACRE LEVEL LOT! OWN a piece of our desert! This property features sunrise and sunset views with mountains Views too. Home to King of the Hammer races. Johnson Valley! The best part is, it is SURROUNDED by Government land.
Property Information
County
San Bernardino County
Nearest Cities
Joshua Tree
Parcel Number
0454-521-15-0000
Address
0 DATURA TER, JOHNSON VALLEY, CA 9228
Legal Description
NE 1/4 NE 1/4 SW 1/4 NW 1/4 SEC 8 TP 3N R 4E 2.5 AC
Features
Coordinates
34.364995,-116.592318
Nearby Attractions/City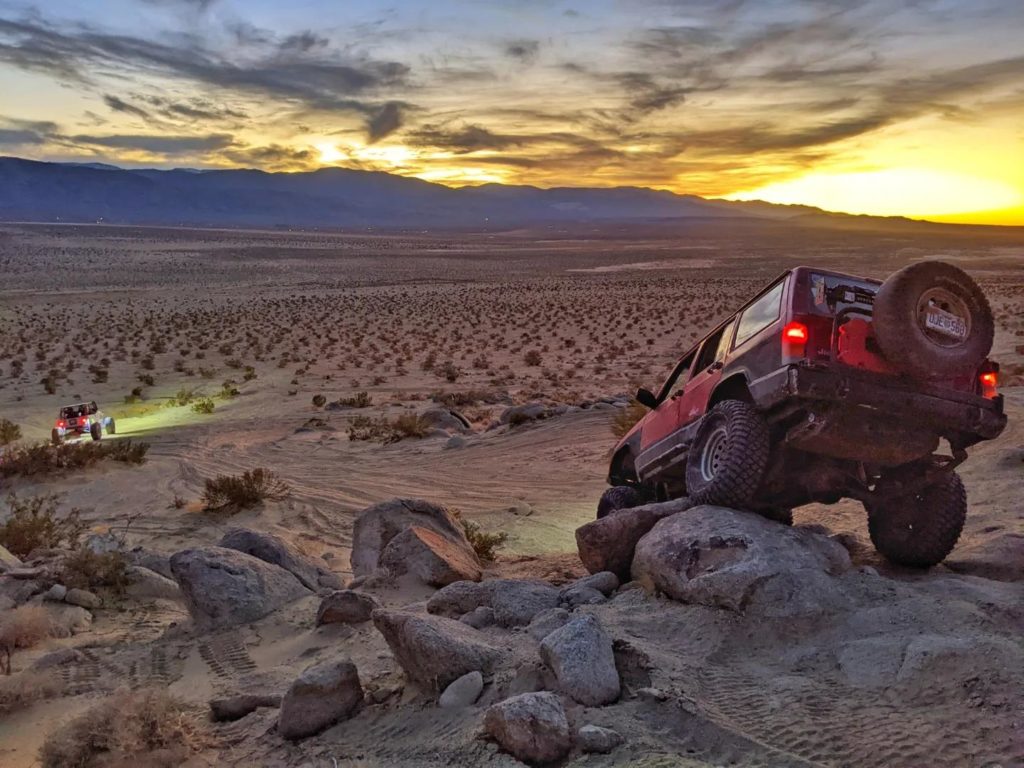 Home of the world famous King of the Hammers competition, Johnson Valley, a small unincorporated community between Victor Valley and Morongo Basin areas, is a varied landscape for the off-highway vehicle enthusiast. It is punctuated by steep, red, rocky mountains, rolling hills, open valley, dry lake beds and sandy washes. Elevations range from 2,300 feet at Melville Dry Lake and up to 4,400 feet at Hartwell Hills.

Not too far away is Joshua Tree National Park, one of California's many national parks with over 3 million visitors a year (and growing), and one of the most unique in the country!
Destinations & experiences:
– Integratron (15.8 miles)
– Orchids Festival at Gubler Orchids Farm (16 miles)
– King of the Hammers annual event at the Johnson Valley OHV area (23.6 miles)
– Pioneertown Mountains Preserve (27.6 miles)
– Pappy and Harriet's Historical Restaurant, Bar, and Concert Venue (30 miles)
– Joshua Tree Music Festival at the Joshua Tree Lake RV & Campground (30.4 miles)
– Joshua Tree National Park – Park Blvd entrance (35.7 miles)
– Copper Mountain Community College (37.3 miles)
– 29 Palms Marine Corps Base Entrance (42.9 miles)
– Slash X Ranch Café (46.6 miles)
– Palm Springs Aerial Tramway (55.6 miles)
– Palm Springs International Airport (59 miles)
– Coachella Fest, Stagecoach Festival, and other world class events at the Empire Polo Club in Indio (76.2 miles)
Cities:
– Landers (17.7 miles)
– City of Yucca Valley (27.2 miles)
– Pioneertown (30 miles)
– Joshua Tree (30.6 miles)
– Big Bear Lake and All Season Mountain Communities (40.2 miles)
– Victorville (45.1 miles)
– City of 29 Palms (45.5 miles)
– Palm Springs (53.1 miles)
– Barstow (56.8 miles)
– Los Angeles, CA (124 miles)
– San Diego, CA (167 miles)
– Las Vegas, NV (213 miles)